Dear Reader; hello and welcome to Your Sentimental Stranger!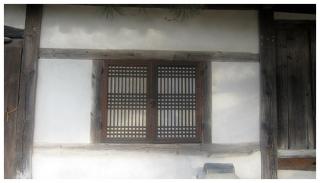 First let me briefly introduce myself as a naturalized U.S. citizen, who came to America after studying English and literature in Kyung Hee University in Seoul, Korea, and worked as a free-lance interpreter for 25 years mostly in the New York State and Federal court system and at international conferences. In my continued pursuit of writing, I attended literary conferences at the 2010 Juniper Summer Writing Institute of the University of Massachusetts, and the 2011 Wesleyan Writers Conference.
As a bilingual writer, a short story in Korean (translation: Lady in White Mink) was published as a finalist in Jigumunhak (Global Literature), and a number of poems and a story were published in Munyesajo (Literary Movement and Trend) in Seoul, Korea. Essays and poems were also published in New York Munhak (Korean Literature of New York) and in the literary column of The Korea Times New York.
As for stories in English in the U.S., "A Certain Story of War" was published in Infinity Literary Magazine, Issue 25, and "To Be Beautiful Again" appeared in ROSEBUD Literary Magazine, Issue 40. Part of the novel, NAYOUNG'S JOURNEY, originally called, Oriental Woman, was selected for the final round reading of 39 manuscripts out of 646 entrants in the 2003 James Jones First Novel Fellowship Contest. It was also one of the semi-finalists under a title, The Journey of an Oriental Woman, in the 2005 Lewis-Clark Discovery Award.
Living at the crossroads of a multi-cultural backdrop, I take great pleasure exploring our bustling city with great parks, glimpsing at the beauty and humanity crisscrossing through all seasons of life. Sometimes I retrace fond memories in the deep recesses of a time gone. These are the memories that come around in their soft hue, offering me the reason to cherish my dreams beyond time and space.
One late summer, I strolled by the Hudson River in the glow of a pink twilight. Bathed in that light, two birds kept flying above me, gently circling each other, dipping up and down, as if they were in a ritual of their aerial courtship. In that magical moment, I started to click on my old analogue camera, only to find the shutter getting stuck, which was the end of my camera. Expired as it may, it left me some lovely pictures that are beautifully laid out and sprinkled throughout this website, thanks to the outstanding Earthlink Web Design Service, especially the one with the sky split in two color tones, as if dawn and dusk had manifested themselves in the picture, with a bird traversing them. How it ever happened remains a mystery to this amateur photographer. But I'm delighted to share them with you, together with my poems and stories.
Also, I'd like to invite you to a novel in completion, NAYOUNG'S JOURNEY. It is a story about a courageous young woman, who leaves for America for love and freedom unattainable in the rigid Confucian tradition endemic in her life in Korea, only to fall victim to painful surprises in New York City. Thus begins Nayoung's journey America in the tangled web of a tale. An excerpt of the novel is posted in NAYOUNG'S JOURNEY page in this Website.




Thank you so much and a magnificent journey to you!


From Your Sentimental Stranger

By Therese Young Kim
New York, NY
Copyright © 2014
Postscript
Dear Reader;
Nearly three months have passed since Your Sentimental Stranger was launched in the Web. I'm deeply grateful to everyone who has visited my humble site. Thank you so very much!
Here I'd like to inform you about the great news that came about rather recently ― our beloved world-class literary magazine, ROSEBUD, contacted this writer, confirming that they'd like to publish the story, "Behind the Blind," in their 2015 Spring edition #59.
Incidentally, the piece happens to be in this website in PROSE page, and, you may also notice that "To Be Beautiful Again" had once appeared in ROSEBUD #40. Thank you so much ROSEBUD for this honor!
You may also find that I added a couple of new poems in the POETRY page, as well as three more photographs from my now extinct camera, one of which appears in this page.
Also posted recently is the rest of the story, The Blue Vase, which is the First Chapter of NAYOUNG'S JOURNEY ― the novel in completion.
Thank you so much again for your kind attention, and the warmest winter wishes to you for your healthy and peaceful Holiday Season!
Most sincerely,
Your Sentimental Stranger
December 2014
© Therese Young Kim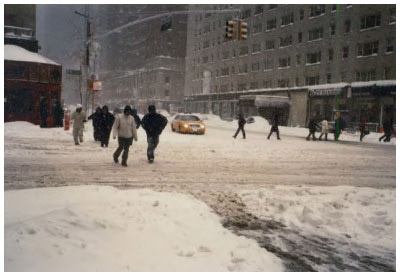 Dear Readers:

A very warm hello to you after a long and severe winter, now spring moving in with us, and thank you so much for visiting Your Sentimental Stranger in such a number far exceeding my dream.

In gratitude, I'd like to take you to a bygone era in ancient Korea, where some precious artifacts and legends were born, such as stone lamps and Kisaeng girls. The former appears in my poem with pictures in Prelude, the latter in Nayoung's Journey with Author's Note and images, one of which appears below. I hope you'll enjoy this brief interlude.

I'm also quite pleased to inform you that my short piece, Behind the Blinds in Prose is being published in ROSEBUD MAGAZINE #59 (www.rsbd.net) this spring. It's my second piece being published by the magazine following To Be Beautiful Again, which was published several years ago. Thank you so much for such an honor, dear ROSEBUD!

Incidentally, I posted another story, Peony Love, with a very lovely picture of a robin in the park. This picture was also taken with now extinct analogue camera, which caught sight of a lone robin just before, I think, he is about to give another peck into the ground, although he looks quite satiated. Also posted is the second chapter, The Purple Night, another excerpt from NAYOUNG'S JOURNEY, followed by Author's Note about Kisaeng girls with images.

My readers; thank you so much for your time and I wish you the best of the warmer season in excellent health and peace!


Most cordially,

Your Sentimental Stranger
March 2015
© Therese Young Kim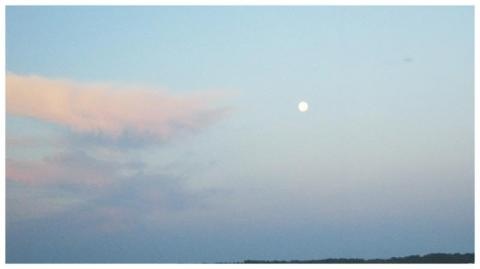 Dear Readers:
A pleasant hello to you this lovely summer evening!
It's been nearly half a year since I wrote to you. How time rushes by, turning one moment's episode into a memory, only to be eclipsed by the next in such an alarming succession! So many tragic tales seem to have washed ashore in the digital wave and still unfolding; however, there were also tales of incredible human spirit of courage and goodness as well.
As you may notice, I've posted some new texts and images, in which I'd like to highlight a poem, Katrina's Child, in the Poetry Page, in remembrance of the 10th anniversary of Hurricane Katrina. Quite a meagre one, but humbly, I'd like to dedicate the poem to the hungry and displaced people around the world, especially the children.
I believe that each day we wake up to its unique color, sound, image or smell. But in my personal level, I'd like to remember this summer as the time when my beloved Umma (Mama) had passed away 30 years ago, leaving me her incredibly soft and warm hand in my grasp, which has been burning like eternal candlelight in my memory.
Last but not least, it's been a year since my website, Your Sentimental Stranger, was launched, and I extend my special thanks to Earthlink Web Maintenance and other talented members for their wonderful services.
Dear Readers, thank you so much for your visit and I hope you enjoy occasional moments of quiet pleasure as well as the flowers of life plucked from my little garden of writing.
Again, thank you so very much and I wish you a glorious season in excellent health and peace!
Most gratefully,
Your Sentimental Stranger
August 2015
© Therese Young Kim

San Diego Sun over Ihop porch, San Diego


Tea & Pottery House (Sam Hwa Ryung) Insadong, Seoul


Hanok (Traditional
Korean
Home)Latticed Windows, The Folk Village Museum,
Seoul



Pink Orchid, La Figueroa Hotel, Los Angeles


Village Guardian Spirits, The Folk Village Museum,
Seoul


Village Shrine, The Folk Village Museum, Seoul


Grass Growing
under the Eaves, The Folk Village Museum, Seoul




Terrace Behind Latticed Window, Insadong, Seoul


Flower & Garden Statue Shop, Insadong, Seoul



Kimchi & Soysauce Jars, The Folk Village Museum,
Seoul


Palace Wall, Duksoo Palace, Seoul


Summer Window, Volga Restaurant, Insadong, Seoul


Hanok Tea Room, Insadong, Seoul


Pavillion on the Pond, Changduk Palace, Seoul


Hanok Tea House, Seoul


Hanok Rooms & Floors, The Folk Village Museum, Seoul


The Other Canary, Volga Restaurant, Insadong, Seoul


A dancing racoon, Central Park
Photo Journal from my Journey Home in Seoul and more;
September 2015 © Therese Young Kim
(Celebrating the passage of time in the bliss of light sublime. © Therese Young Kim)
(The Dancing November Moon © Therese Young Kim)
| | | | | | |
| --- | --- | --- | --- | --- | --- |
| | | | | | |
| | | St. Thérèse of Lisieux | | | |
(Celebrating the Winter's Spell © Therese Young Kim)
(Suddenly Spring and into the Symphony of Summer. 2017 © Therese Young KIm)
A rendezvous with my oak in the sweet shower of summer light
2017 © Therese Young Kim
Ode to the Oak
River of Time
Your Sentimental Stranger
Copyright © Therese Young Kim.
Hymns and prayers for the Season's Best. Winter 2017-2018 © Therese Young Kim
"It is a cool, crisp Fall/Winter day, with the North Star shining so brightly in the night sky, twinkling like a tiny spark, lighting the path to an old/new reality. Here I stand, wrapped in the peaceful silence of the moment, blanketed by that deep, wonderful feeling of being protected and loved, much like the way a baby or a young child feels when cradled in his/her Mother's or Father's arms." From "A Christmas Reflection - JUST BE" Written by Leanore T. Anastasio. December 2017
Salute to my visitors for Happy New Year with fond remembrances of the time travelled, with new hopes and dreams for everyone! © Therese Young Kim January 2019
From the Poetry Project c/o St. Mark's Church open reading, November 30, 2015, New York City. Poems were written and read by Therese Young Kim. Video recording by: Nadine Matthews Copyright by Therese Young Kim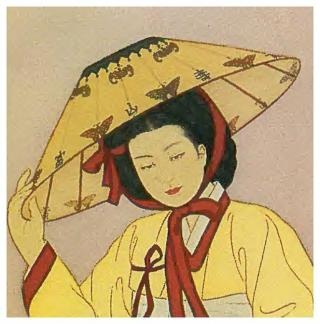 Kisaeng Girl in Outdoor Hat
Courtesy of Hyunam Publishing Co.
See NAYOUNG'S JOURNEY
Dear Readers, your questions or comments posted here will be kindly honored.
Thank you.